The Summer Sixteen season is officially upon us as an exciting new season of the NBBL is set to tip-off. Hamilton is the original stomping ground for basketball battles that leave a storied timeline of some of the greatest ammeter sports battles of all time. 16 teams, split into two incredibly balanced conferences, are ready to prove they have what it takes to capture the NBBL Championship. These 16 teams will battle it out starting this Monday, May 16th at McMaster University. Teams were drawn at random and scheduled accordingly.

Meet the Teams
226ers
The waters were flowing rapidly in the 519 during the Fall season. So rapidly, that the team started to split apart. Half of the 519ers HAVE NOW reemerged as the 226ers representing the area code. The team is a defensive force that will aim to win most of their games on the defensive end. The upside for this team is still unknown, will the split between teams hurt them or make them stronger? All will get to see Week 1 as the two rivals square off and set the tone on the Advanced Division season!
First Game: vs 519ers at 6:00pm @ McMaster University Burridge Gymnasium
519ers
On the other side, we have the 519ers now participating in their second summer league season. Last season, they were able to finish among the top teams in the Advanced Division. This team was looking in great shape entering into the playoffs last year but was upset in the first round. Playing to their opponents competition level has been their weakness in the past. If they play their game and make their opponents play to their strengths we can see another high seeding ranking come playoffs for the 519ers.
First Game: vs 226ers at 6:00pm @ McMaster University Burridge Gymnasium
Bomb Squad
They won the Recreational Division championship in 2015, now it's time for more. They want to be able to hoist the trophy again, this time in the Advanced Division. Many teams in the Advanced Division last season wanted a shot at these guys. Well, they now get what they have wished for. Hopefully, they haven't bit off more than they can chew because the Bomb Squad is one explosive team that is not to be messed with. The NBBL insider has them ranked as a top 5 team in the preseason polling. Championship material is written all over this club with a roster that is talented from top to bottom.
First Game: vs Vet Group at 8:00pm @ MMaster University Burridge Gymnasium
Blue J's
The Blue J's make their first season appearance into the NBBL Advanced Division this year. The pace of the game is where they'll look to excel. Winning plays down the stretch of the game will be integral for success of this group. With a balanced roster, the team is going to have to find a leader that is ready to step up and carry them to the promise land.
First Game: vs Mandem United at 9:00pm @ McMaster University Burridge Gymnasium
Cyclones
Last years 2015 NBBL Advanced Division champions are BACK and ready to chase another title. Can they become the first ever back-to-back Advanced Division champions? The NBBL insider thinks that task with be a tough one to achieve. The team that went undefeated last season now has the bullseye on their back. It's tough to win a championship but its even tougher to win back-to-back when everyone is gunning for you. The team returns with its core players and some quality new additions. Still considered a top 5 team in the NBBL insider preseason rankings.
First Game: vs Friendship Group at 7:00pm @ McMaster University Burridge Gymnasium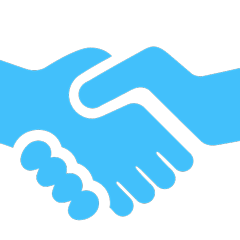 Friendship Group
Friendship group is another offspring team to a troubled team over the Fall season. They want this one bad! They feel that the group they have assembled is not only talented but harder working than any other team in the league. They pride themselves on tough defence and hustle. The question for this team is, how will the offence produce? Team chemistry is high and the talent field is very balanced. The NBBL insider believes that offensive struggles may cost them games down the stretch, however, if they can lock in on defence, winning games will come in a flurry.
First Game: vs Cyclones at 7:00pm @ McMaster University Burridge Gymnasium
Mandem United
TALENTED! but is too much talent a weakness for a team that has the ability to achieve greatness. Arguably the most talented roster in the league this season, however, it's the first time these guys have all came together as one group. Will the talent on paper flow over to the talent on the court? The NBBL insider believes that this team has a very good chance of winning it all this season, however, they don't sit among the top of the league just yet in preseason favourite rankings. We have seen it before, talent doesn't always equal a championship. The team is going to have to be willing to come together as a unit. Unity will bring this team success, one-on-one play will lead them down a terrible road of failure.
First Game: vs Blue J's at 9:00pm @ McMaster University Burridge Gymnasium
Vet Group
The Vet Group, or last year's Recreational Division runners up also known as the Hornets have decided to take their talents up a level. New additions to the teams core players make this roster sweet, smooth and surprisingly very good! Team captain Luc Stevenson, was left with a sour taste in his mouth last season after coming just short in the championship to the Bomb Squad. Part of the decision to switch divisions was so he had the chance to seek his revenge out on the Bomb Squad team that took a championship away from him last season. NBBL Insiders had a chance to interview Stevenson during registration week and here is what he had to say "I've never hated losing to a team more. Mostly because I never had a good game against them and my team just never played well. Now this summer I'm making my own squad and I look forward to seeing them again". Well Luc, looks like you got what you've been waiting for and as early as WEEK 1 in the NBBL Featured Game of the Week.
First Game: vs Bomb Squad at 8:00pm @ McMaster University Burridge Gymnasium
The season is here, the time is now. It's been a chilly winter and a long off-season since the NBBL Advanced Division has last thrown up a ball for a tip-off. We now tip-off the best league in Canada and will start with an Advanced Division that will be filled with exciting basketball action and the atmosphere that'll set the trend for the hottest summer league of 2016.